Team Speak Instructions
Hagadoo Team Speak Instructions
OUR TEAM SPEAK IP IS NOW PASSWORD PROTECTED!!!

PLEASE POST IN THE OPEN FORUMS IF YOU WOULD LIKE TO JOIN IN THE CONVERSATION, I WILL SEND YOU A LOGIN & PASSWORD TO ENTER WITH
First, down load Team Speak
-Here-
.
Use these instructions to come into Team Speak after you receive your login & password (not before) from REZ325 in you r PM's.
Double click on your Team Speak desktop icon, a screen should appear like this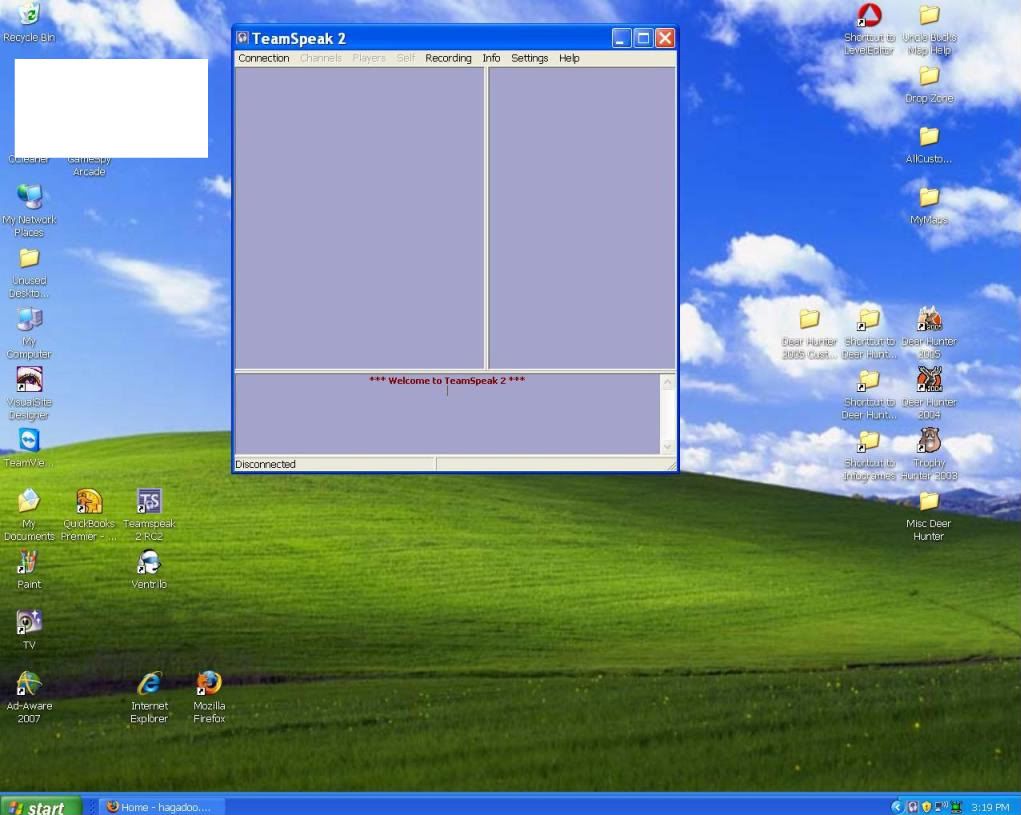 Click on "Connection", and you will see this next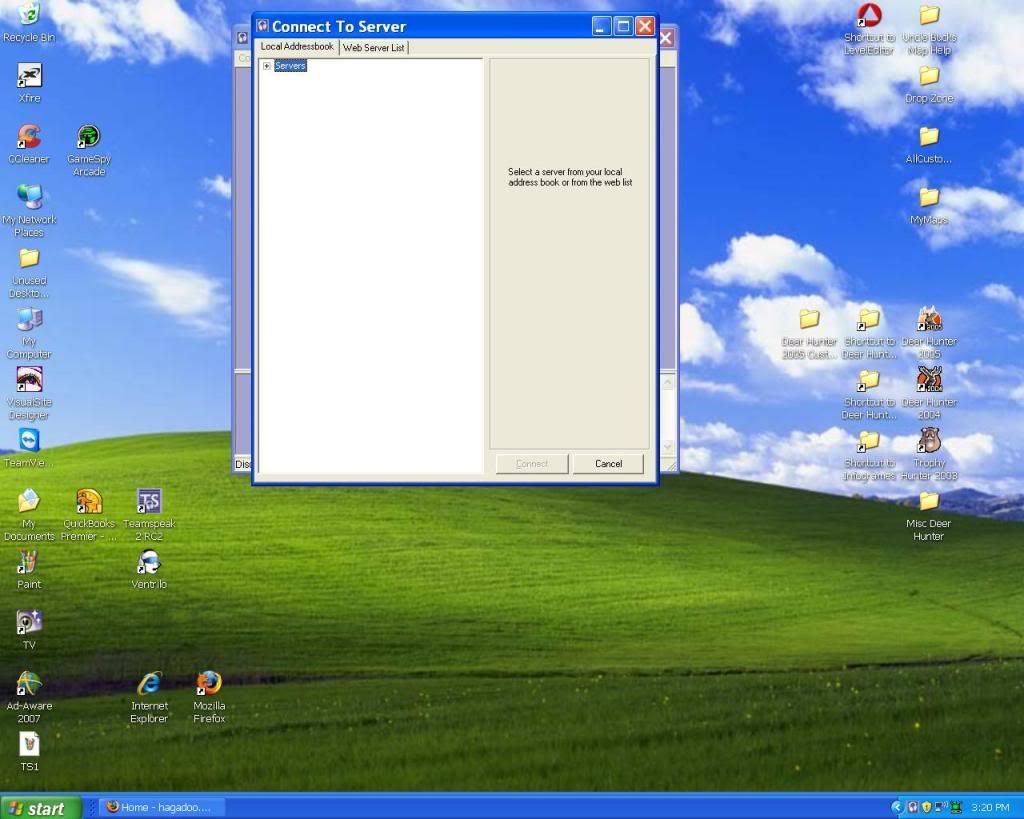 Right click on "Servers" and you should see this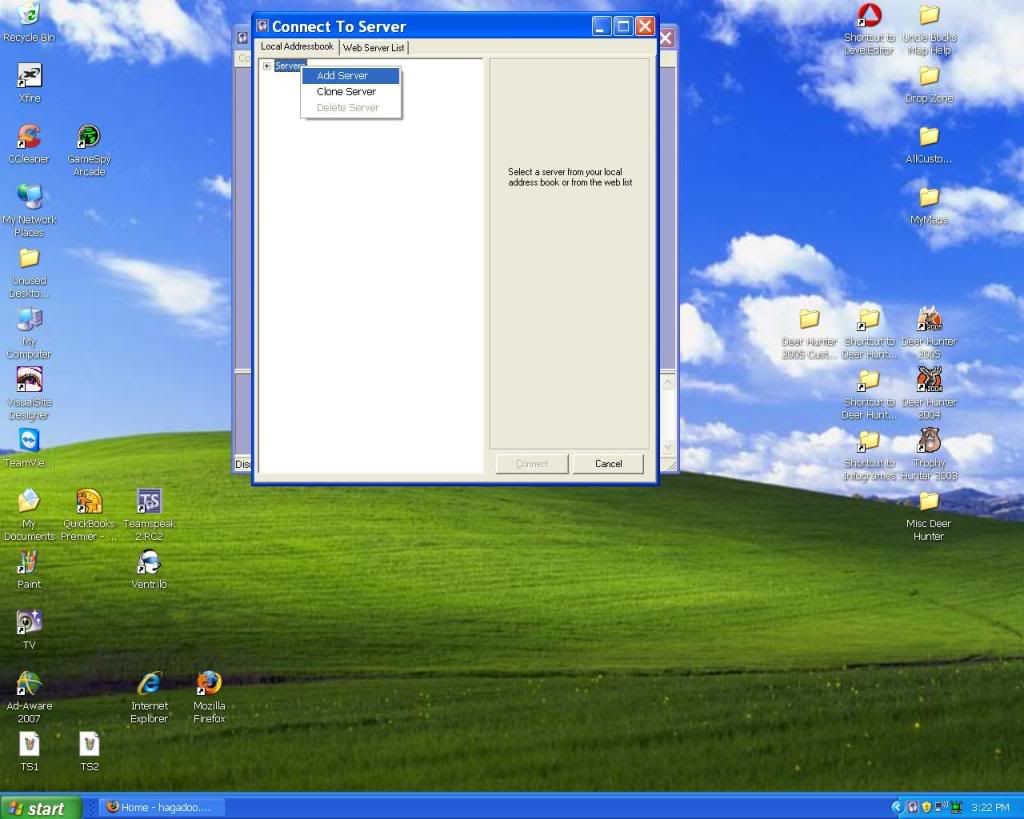 Click on "Add Server" and you should see this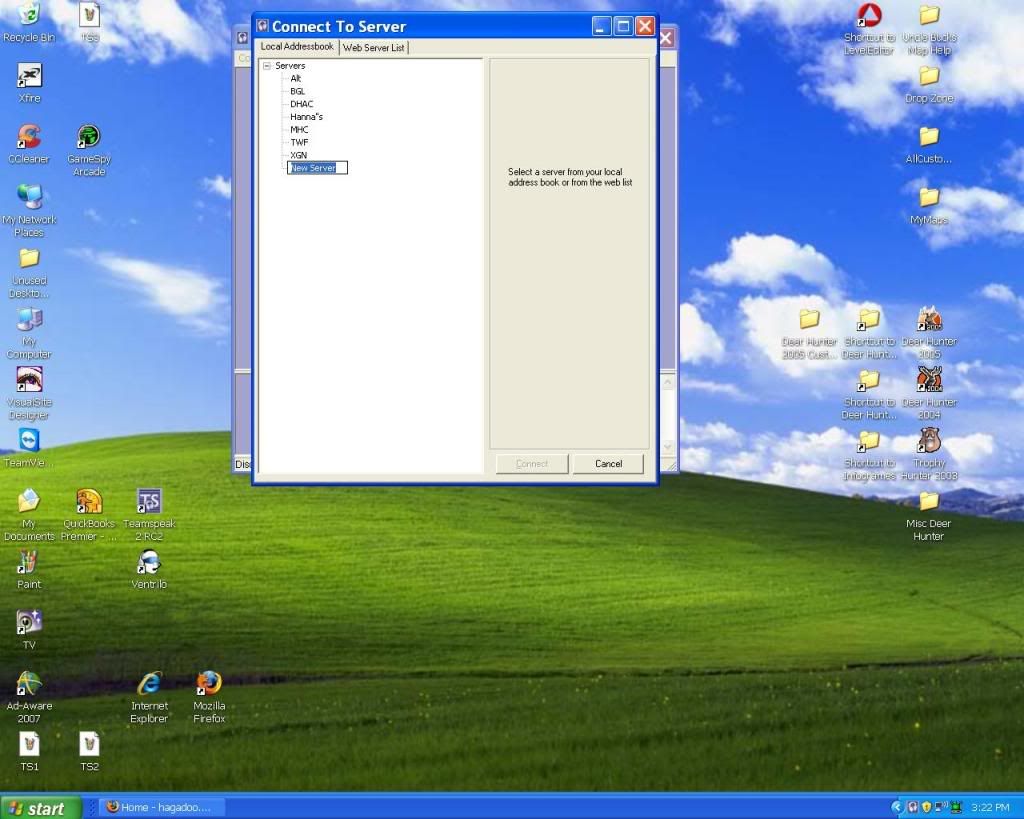 In the blue box, type "Hagadoo". Click the red "X" & it will close the screen & take you to something like this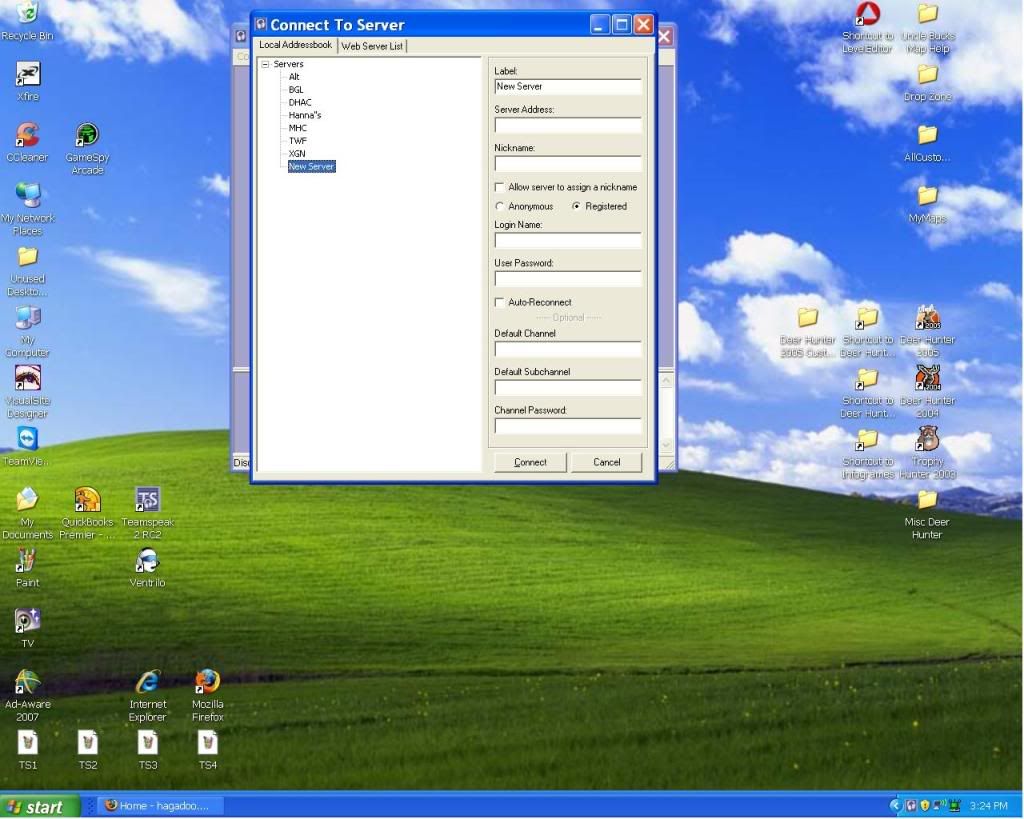 In this screen, your label should already say "Hagadoo" Type in server address as shown here;


208.122.57.210:8770


Type in your nickname, login name & password given to you by REZ325 and click on connect. You will be in then and free to move around to any room except the password protected rooms.
Copyright © by hagadoo.com All Right Reserved.
Published on: 2009-01-02 (534 reads)
[ Go Back ]