1. Go to teamspeak.com, download & install the "Client Version" for your operating system.
(You have to D/L the correct one for either 32 or 64 bit operating systems)
2. Launch the program
3. Left click on "Bookmarks" at the top
4. Left click on "Manage Bookmarks"
5. Left click on "Add Bookmark"
You will now see something like the image below (Please click to enlarge)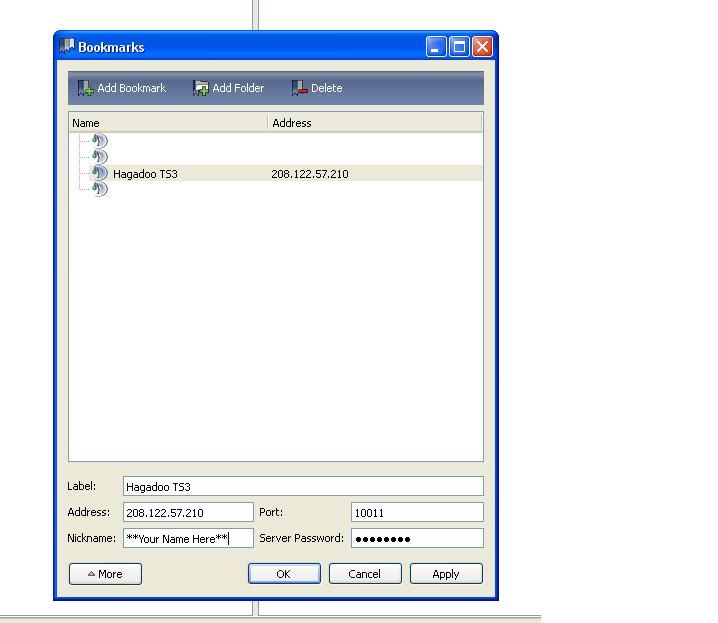 In the Label block put Hagadoo
In the Address block put chi.fragnet.net:10075
In the Nickname block put your Site Name
In the Server password block "Contact DanthemanBoone, or REZ325 by PM for that info"
6. Click "Apply", then "OK" (lower right)
7. Click on Bookmarks again, then Click on Hagadoo
At that point you will enter into our server and the lobby. You will not be able to move from the Lobby until an Admin comes & gets you and gives you the permissions you need to move about freely in the rest of the channels.